Capochino
Denomination
Indicazione Geografica Tipica
Produzione
1500 bottles
TYPE
Dry white wine
VINEYARD AND SOIL
Grapes produced in our vineyard in Vendri. This old pergola planting consists of 60-70 year old vines with limited production. The soil is clayey-limey and particularly rocky.
VARIETY
100% Garganega
HARVEST
Late harvest between late October and early November; hand-picked in 5/6 kg crates.
VINIFICATION AND AGING
Fresh grapes are harvested during the early morning hours to preserve the quality and integrity of each bunch. The grapes are then destemmed and gently crushed. Vinification takes place in stainless steel. Before fermentation, a process of cryomaceration is carried out, which involves cooling the skins and must to a temperature of 5° C for about 24 hours. After maceration only the free-run juice is extracted, which is then fermented slowly at a controlled temperature. The wine is aged in steel on fine lees and rests in the bottle for about 6 months.
TASTING NOTES
Straw-yellow color. Very complex nose, hinting at exotic aromas of pineapple and passion fruit. Typical varietal notes follow, with immediately recognizable fragrance of white flowers, peach and almond. Fresh and balanced on the palate, savory and fairly persistent.
FOOD PAIRINGS
Ideal with many types of appetizers, pasta and risotto dishes, and fish. Also excellent with white meat such as chicken or rabbit.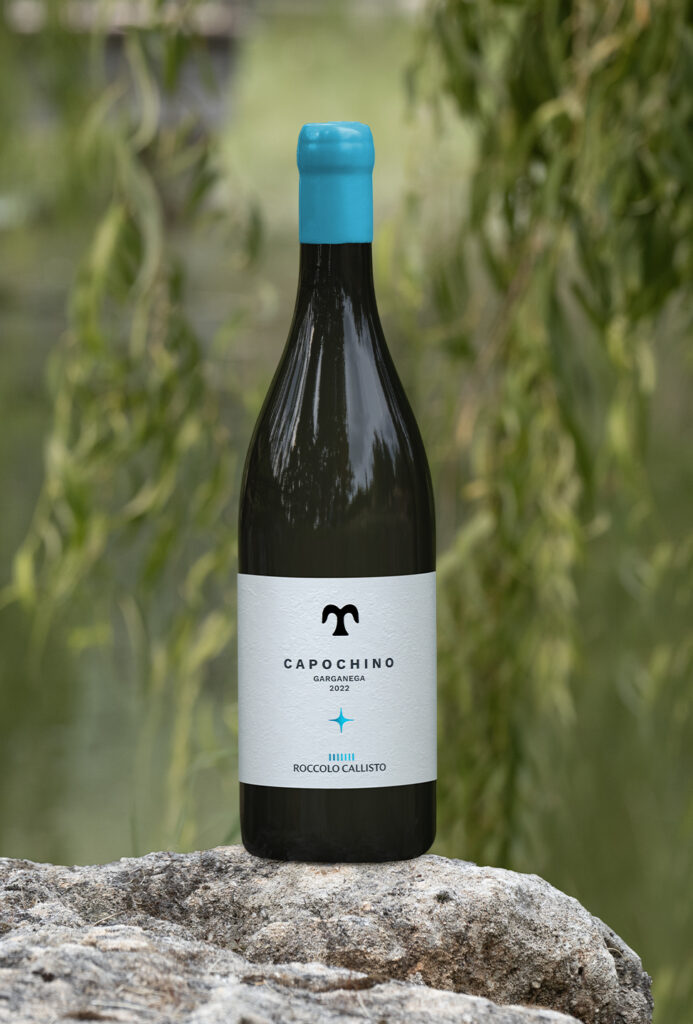 Our wines
Organically grown in a paradise of biodiversity