Cabernet Sauvignon
Denomination
Indicazione Geografica Tipica
Produzione
500 bottles
TYPE
Dry red wine
VINEYARD AND SOIL
Grapes produced in our vineyard in Parona. Pergola training system at 3000 vines per hectare. Age of vines 30 years. Limey-tuffaceous soil, predominantly clayey. We get very low yields from this vineyard, around 60 quintals per hectare.
VARIETY
100% Cabernet Sauvignon
HARVEST
Harvested late, after mid-October, in 5/6K g crates. Quick drying in "fruttaio" fruit cellar for about 15 days. VINIFICATION AND AGING
The grapes are vinified in stainless steel where cold maceration is initially carried out for about ten days. Alcoholic fermentation takes place at a controlled temperature and lasts for about a month. Malolactic fermentation occurs spontaneously in 500-liter tonneaux, where the wine is aged for 24 months. Rests in bottles for at least 6 months.
TASTING NOTES
Red color tending to deep purple. This is a full-bodied wine supported by pleasant acidity. Hints of small ripe red and black fruits on the nose, along with spicy and woody notes. Soft and rich on the palate, with elegant, silky tannins and a lingering fresh finish.
FOOD PAIRINGS
A full-bodied wine, it goes well with red meats, roasts and aged cheeses. Serving temperature: 18 – 20° C.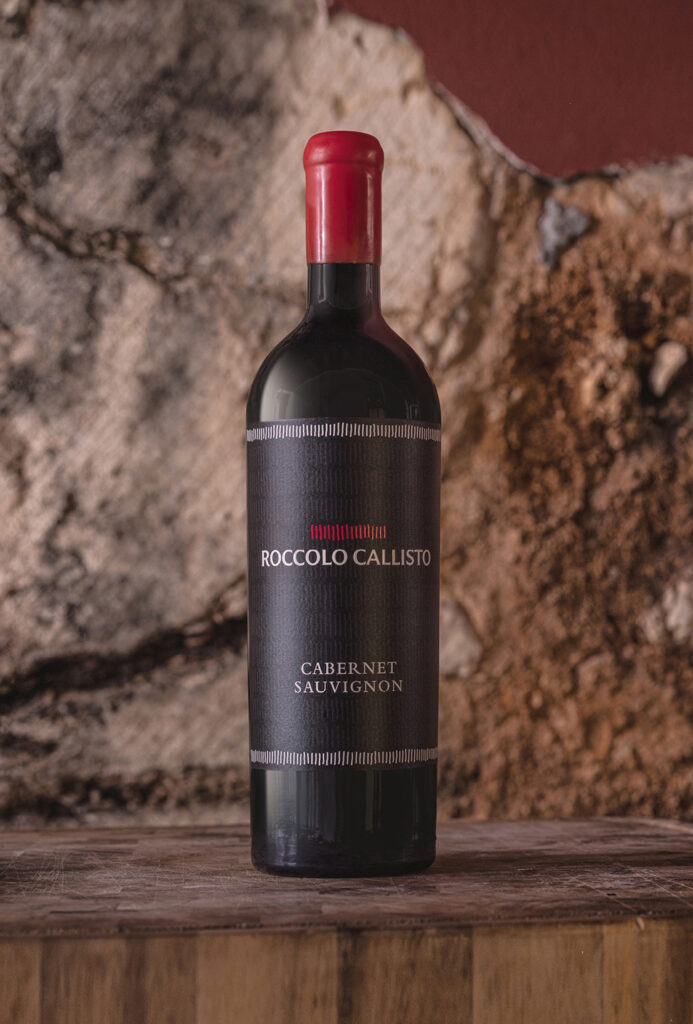 Our wines
Organically grown in a paradise of biodiversity